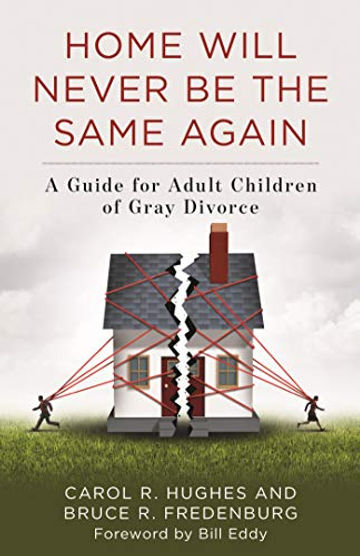 "There is no 'them' anymore." Heartfelt words spoken by a man whose parents divorced after he'd become an adult. Gray Divorce had invaded his world.
In their new book, Home Will Never Be the Same Again: A Guide for Adult Children of Gray Divorce, marriage and family therapists, Carol Hughes and Bruce Fredenburg, address this fastest growing area of divorce.
The US divorce rate among adults aged fifty and older doubled between 1990 and 2010, and it is projected to triple by 2030. Have you noticed the explosion of dating commercials for people your parents age? Gray Divorce is one contributor.
Home Will Never Be the Same Again tackles the gut-wrenching turmoil, but without bashing parents who are going through their own emotional whirlwind. Hughes and Fredenburg address gray divorce in a way that is accessible to the layman, but has the depth of research to support its claims. As therapists, through many stories, they also explore the emotional impact of Gray Divorce.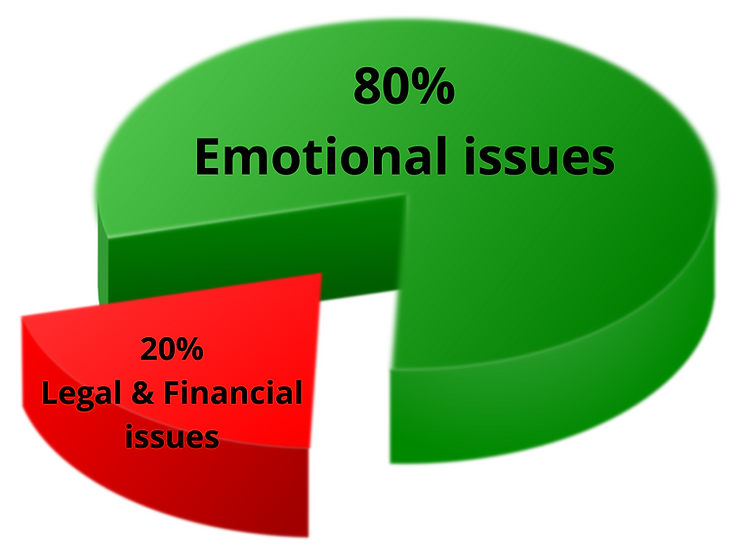 Consequently, this book is a must read for Adult Children of divorce, divorced parents, parents with adult children considering divorce, counselors, pastors, and laypersons that assist couples.
The authors contend (and validate with numerous examples) that 20% or less of the difficulties divorce create are legal and financial. About 80% are emotional in nature.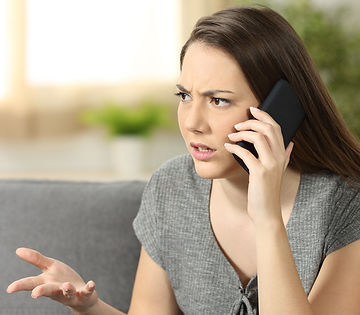 Examples include:
Dealing with siblings or extended families who are choosing Dad or Mom's side
Parents who want you to choose their side
Explaining why grandma and grandpa aren't together anymore
Worrying about the health or financial health of a now single parent
Feeling like the parent of two teenagers (role reversal)
Other emotional examples include:
Guilt (for responding or not responding the way a parent desires)
Lack of empathy from family, friends, and spouses (They're grown and have right to be happy, don't they?)
Grief over lost traditions and family cohesiveness. (Adult kids have longer-established family rituals and memories than younger ones.)
Doubts about your marriage. (If Mom and Dad couldn't make it after 35 years, how can we survive with all our troubles?!)
Good news
Though you won't find that "God is a father to the fatherless" (Psalm 68:5 NIV), or "Even if my father and mother abandon me, the LORD will hold me close," (Psalm 27:10 NLT) in Home Will Never Be the Same Again, the book offers tools for coming through Gray Divorce with your sanity intact and, perhaps, with strong bonds to all parties. For example, the chapter, How Parents of Gray Divorce Can Help Their Adult Children includes realistic ways parents can minimize the divorce fallout like understanding that the parent's values and the Adult Child's values may differ, or understanding why the Adult Child isn't thrilled with the new partner.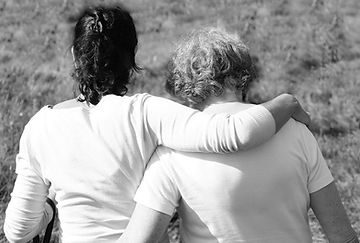 The book also offers a crucial thing that is often lacking in gray divorce… hope;
hope for normalcy in abnormal situations,
hope for stability in the instabilities
hope for resolution of impasses
hope that the sun won't always hide behind clouds of anger, bitterness, and resentment
and hope for a future that can be brighter than the past in spite of this life-altering change called Gray Divorce.