History of Hope4ADP
Hope4ADP is under the umbrella of Adult Children of Divorce Ministries which is a 501(c)3 non-profit organization and founded by Kent Darcie.
Kent's parents divorced when he was 13 and he learned of the continued impact of their divorce 30 years later. After researching books and articles, interviewing authors and counselors, and speaking with adults with divorced parents, Kent held his first all-day seminar for adults with divorced parents in 2004.
Adult Children of Divorce Ministries' first website was created in 2011 and became a non-profit organization in 2014.
In 2019 Adult Children of Divorce Ministries was streamlined to Hope4ACD in response to an increasing social media presence. Hope4ACD represents three things.
Hope, which is often lacking among ADP.
The 4 stands for the four areas of healthy relationships the ministry focuses on: God, self, spouse, and others.
ACD is adult children of divorce.
In response to changes in the divorce landscape, including the increase in parents divorced when their kids were adults, Hope4ACD was changed to Hope4ADP (hope for adults with divorced parents) in 2023. This change better reflects the ministries audience.
Purpose of Hope4ADP
Our purpose is summarized by 2 Corinthians 1:3-4:
Blessed be the God and Father of our Lord Jesus Christ, the Father of mercies and God of all comfort, who comforts us in all our tribulation, that we may be able to comfort those who are in any trouble, with the comfort with which we ourselves are comforted by God.

2 Corinthians 1:3-4 NKJV
Kent received comfort from God, so he shares with others. So others can receive comfort from God and share with others, so those others can receive comfort from God, and the divorce cycle can be broken.
Our commitment is to provide resources that support this purpose.
The Founder of Hope4ADP
Kent Darcie is a husband, father, speaker, author, coach, and licensed professional counselor.
Kent has presented teachings, classes, workshops, and full day seminars on the impact of parental divorce to college students, young marrieds, empty nesters, and seniors. His radio programs, through TWR (Trans World Radio), are encouraging ADP around the globe. His published articles have helped ADP connect the dots between their parents' divorce and their own personal and relationship struggles.
Kent wrote the devotional book, Choose a Better Path: Overcoming the Impact of Your Parents' Divorce to create a user friendly entry point for ADP to identify areas where their parents' divorce is still impacting them and provide tools for coping and healing.
Team Hope4ADP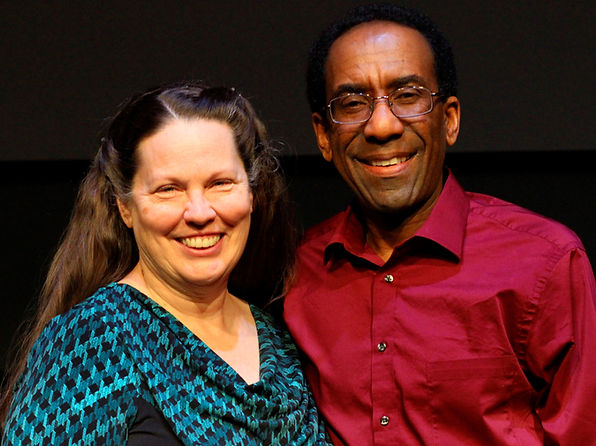 When Kent speaks, Kathy, his wife of 35+ years, is with him. Her parents were married for over 50 years so dealing with Kent's ADP issues was an adventure. Kathy shares information and firsthand experience with those who don't personally identify with the issues faced by adults with divorced parents, but have a relationship with one.
Kent is also supported by a strong board which includes a licensed counselor and ADP.
Donations To Hope4ADP
Donations to Hope4ADP cover the regular expenses like insurance, social media costs, and a small salary to supplement Kent's income so he is able to devote more time to increasing ministry needs.
Donations are also essential for special needs like conference expenses where the ministry is promoted, workshop expenses where travel or supplies are not provided, and the cost of producing the next book.
Hope4ADP has no debt so is dependent on financial support to sustain the ministry. God owns the cattle on a thousand hills, but uses His people to support His efforts.
One time and monthly donations of all amounts are greatly appreciated.