There are many firsts in life—some good, some forgettable, some not so good. If parental divorce barges through our door when we're adults, that first Christmas can be an emotional challenge that is virtually unparalleled. The announcement and subsequent divorce can leave us reeling.
University of Toronto associate professor Michael Saini lists five feelings that can occur when adult children face gray divorce (divorce that occurs when the children are grown):
Feeling that their childhood was fake
Experiencing loyalty challenges as both parents turn to them for comfort and support
Anxiety about their own relationships
Feelings of isolation and lack of adequate supports
Role boundary problems, as they may not be ready to provide the support to their parents1
For most, holidays and families (for better or worse) are synonymous. But with gray divorce, "family" is no longer a homogeneous word. Mom has her life, Dad has his. But now both expect the adult kids (and their children) to join them as they forge new traditions. The problem is, most of us liked the old ones.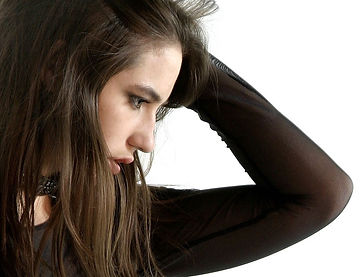 That first Christmas is full of emotions compounded by the unknowns. Can we mention that we sang carols at the enemy's house? Do we tell the children not to tell Grandma what Grandpa gave them? Is it okay to miss the twenty-year-old eggnog tradition because it reminds one parent too much of the other? How do you handle unexpected tears? The list goes on and many answers are elusive due to the personal nature of each divorce.
But, here are a few things to remember:
It's okay to grieve their divorce and the accompanying losses. Talk to God, your spouse, an empathetic friend, journal, or take a long walk and talk to yourself, but talk or write about what you'll miss, what makes you mad, confused, lost, sad, or thankful.
It's okay to set boundaries with your parents. Communicate in advance that there will be no bashing, denigrating, snide comments or barbs about the other, or martyrdom during the family gathering. This is possible for one day!
It's okay to acknowledge the elephant in the room—if it's respectful to those in attendance. Author, Stephanie Staal, summed up the experience when she wrote, "Everyone was comfortable with the extremely uncomfortable situation." 2
It's okay to have sad moments, and if respectful to those in attendance, say so. After the holiday, do step one again.
Most important, remember what the season is about—the birth of the Savior of the world, Jesus Christ. But Jesus was not born into the world to remove pain. Shortly before he was to be crucified, he prayed to God, "My prayer is not that you take them out of the world, but that you protect them from the evil one." 3
Jesus doesn't remove the pain, he gives us the strength to press through it. For those of you facing your first split Christmas, may the unconditional love Jesus offers be your strength this holiday season.
Natalia Camarena, "Parents' Divorce Affects Adult Children Too," Sheridan Sun (March 18, 2016), www.thesheridansun.ca/blog/2016/03/18/parents-divorceaffects-adult-children-too/. Used with permission.
Stephanie Staal, The Love They Lost: Living with the Legacy of Our Parents' Divorce (New York: Delacorte Press; Random House, 2000), 203.